Sanctified Together Booklets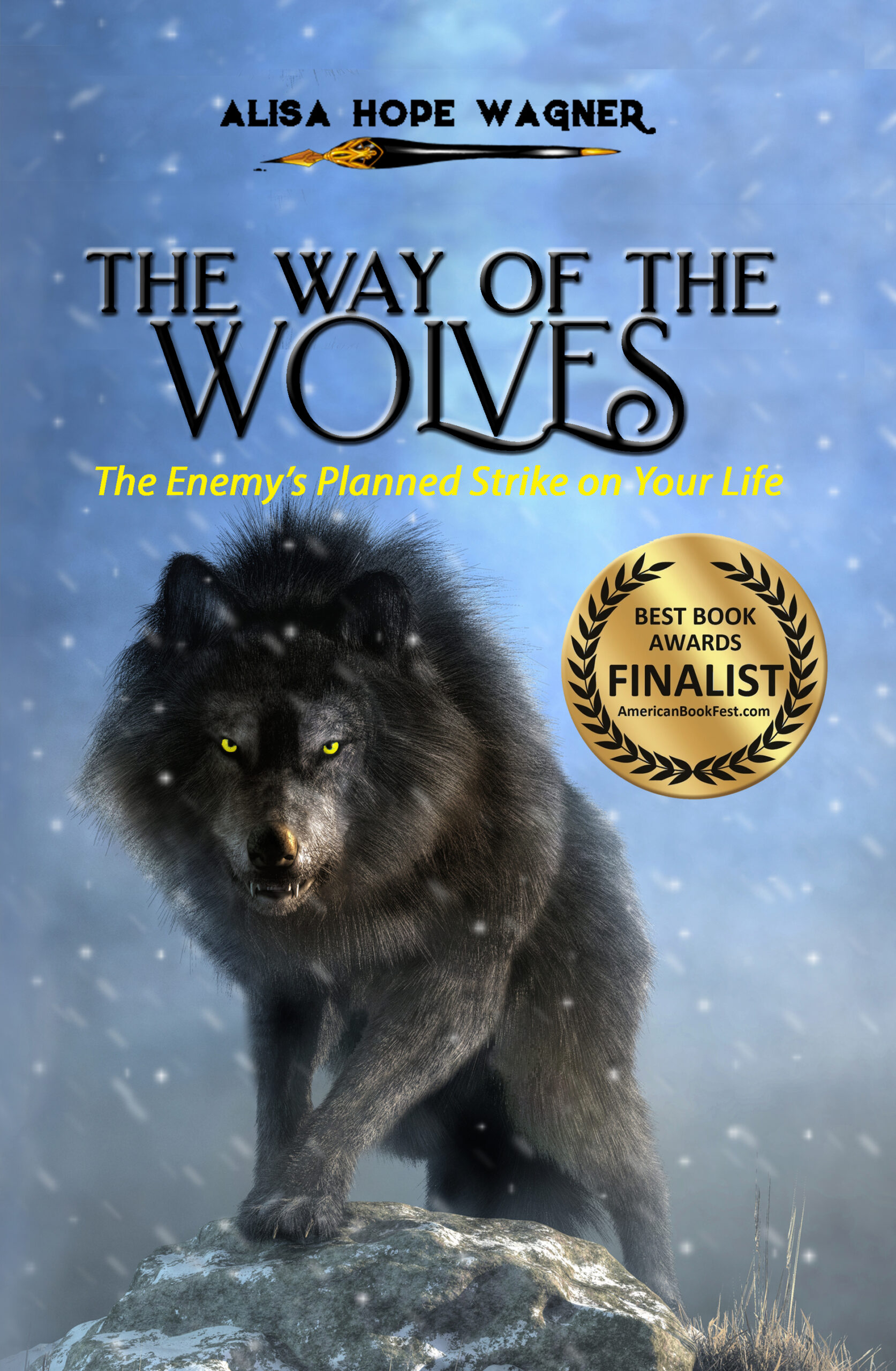 The Way of the Wolves
Sanctified Together Booklets: 1
ISBN: 9781733433358
About This Book
The Enemy's Planned Strike on Your Life
A spiritual attack on your life is not an accident. Rather, it is a well-thought-out plan that took time, strategy and teamwork. Much like a pack of wolves, Satan and his demonic cohorts patiently scheme and strike when you are most vulnerable. Their goal is to steal, kill and destroy, and they do not play fair. However, we don't have to be the devil's prey any longer. This Bible study will empower you with the tools to stand firm, hold onto courage and renew your strength in the Lord. You may be in a spiritual battle, but you can trust that your victory has already been won.
AWARD:
A 2021 Best Book Awards Finalist in the Religion: Christianity Category.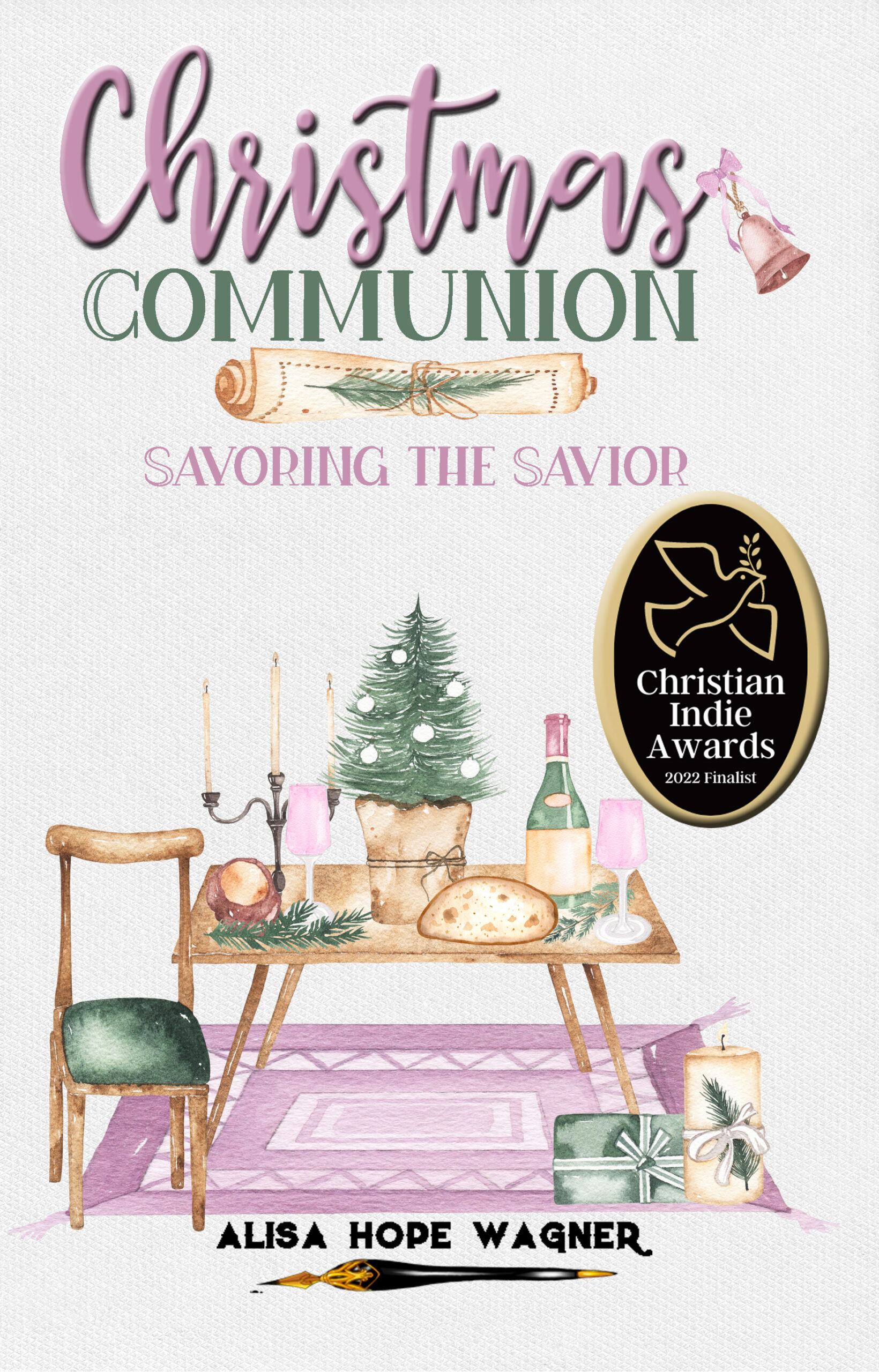 Christmas Communion: Savoring the Savior
Sanctified Together Booklets: 2
ISBN: 1733433368
About This Book
Sit at the table of Christmas Communion and join Alisa Hope Wagner in this 25 Days of Christmas Devotional, as she prepares a daily feast of the Bread and Wine of Christ in order to kindle the true Christmas Spirit in your heart and life. Then fill your home with the aroma of baked bread and the scent of crushed grapes, so you too can celebrate Jesus' birth with Christmas Communion.
AWARDS:
Finalist for the Devotional Category in the 2022 Christian Indie Awards.
Award Winner for Christian Book in the 2021 International Impact Book Award.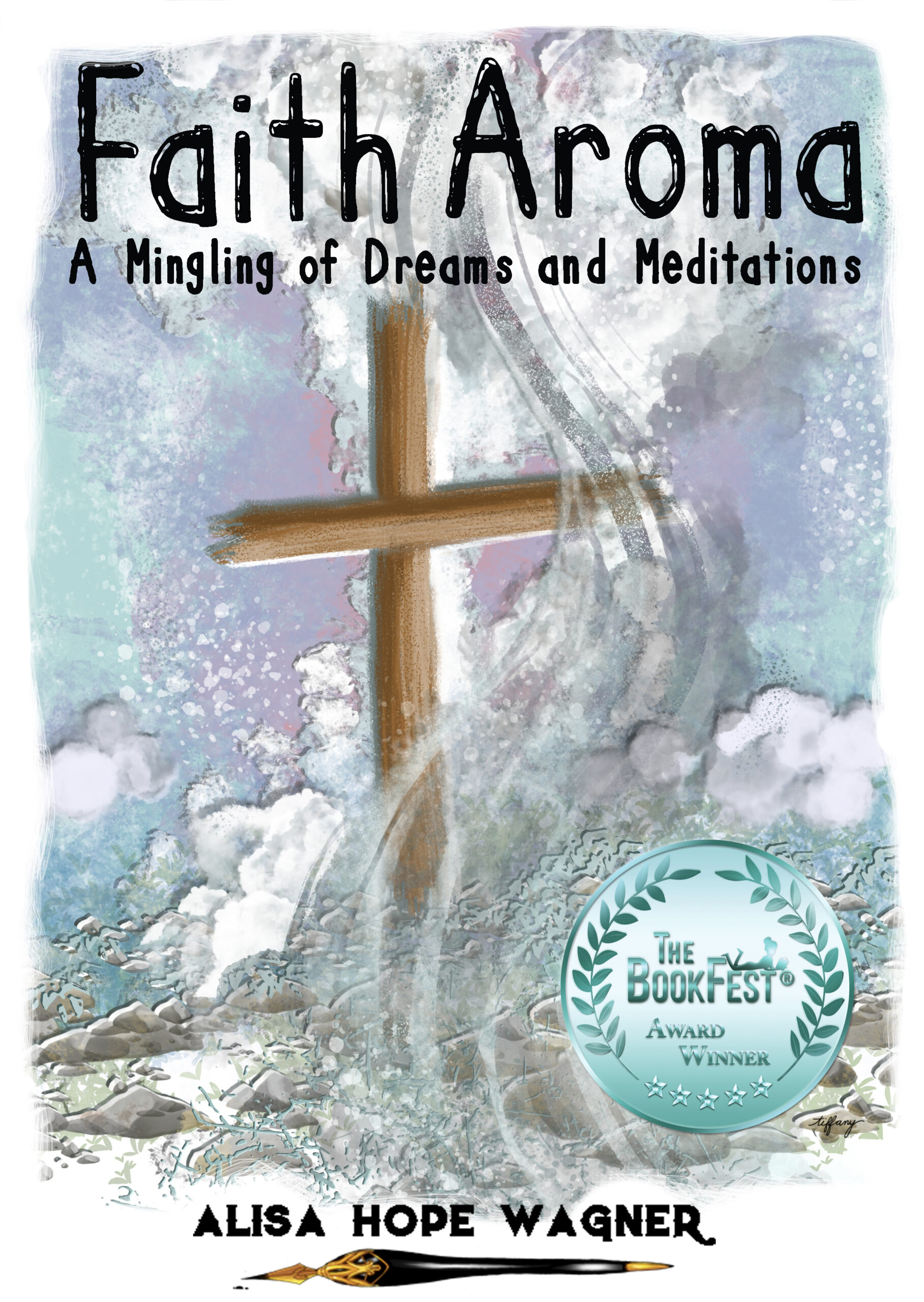 Faith Aroma : A Mingling of Dreams and Meditations
Sanctified Together Booklets: 3
ISBN: 9781733433334
About This Book
Faith can touch us in tangible ways through what we hear, see, smell, taste and feel. Join Alisa Hope Wagner as she mingles dreams and meditations to help create an atmosphere of faith in your life.
AWARD:
Honorable Mention Winner Nonfiction Spirituality Meditation & Prayer in 2022 The BookFest Awards.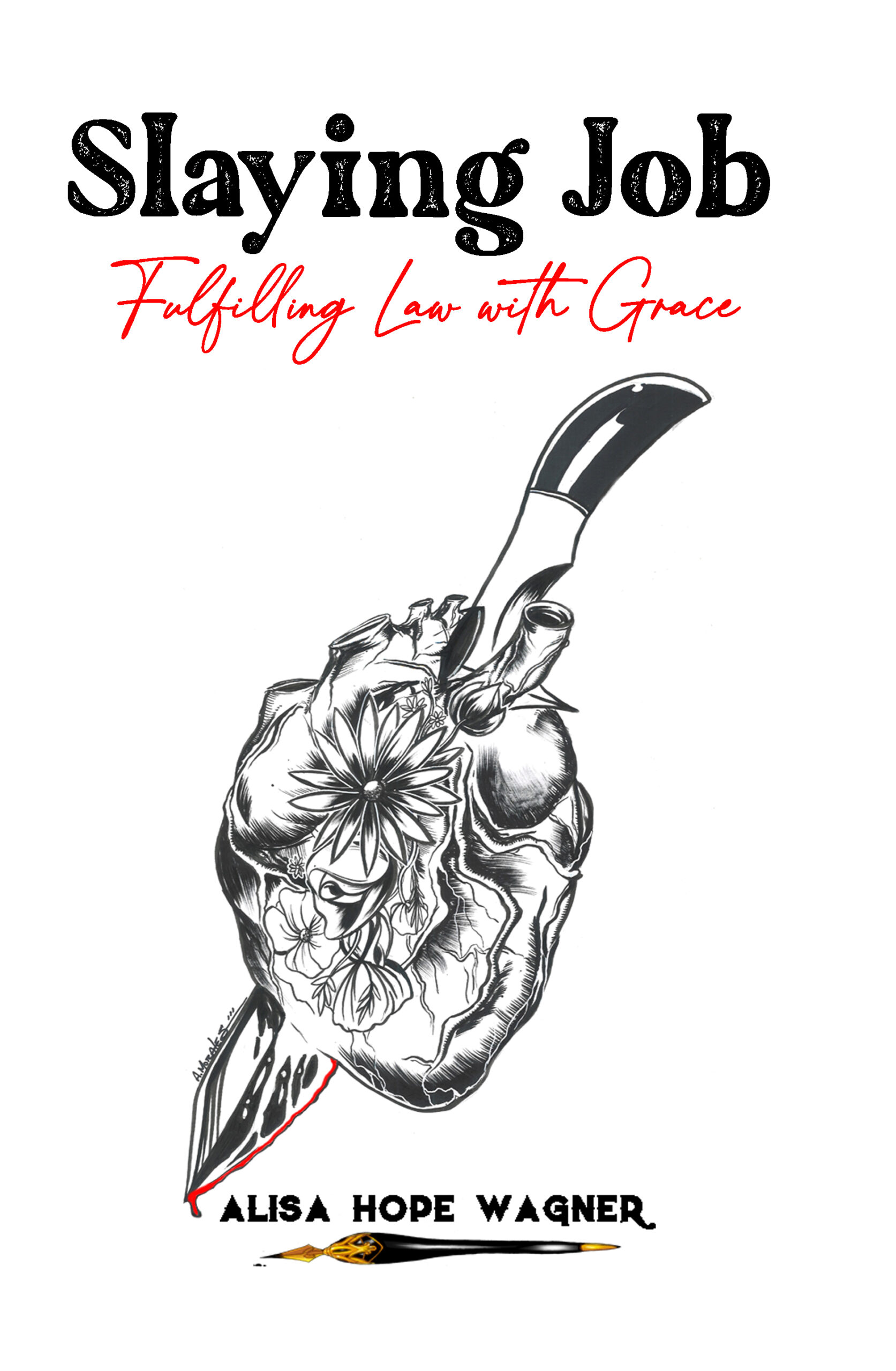 Slaying Job: Fulfilling Law with Grace
Sanctified Together Booklets: 4
ISBN: 9798985066296
About This Book
If you have difficulty entering the rest of God, this booklet is for you. The number one reason we continue to not be at peace is that we worry about being wise in our own eyes and in the eyes of others. Learn to walk freely in the grace of God and finally abide daily in the gift of Sabbath Rest that Jesus died to give you.
"Though he slay me, yet will I hope in him; I will surely defend my ways to his face." – Job 13.15
AWARD:
Cascade Writing Contest 2022 Finalists for Poetry